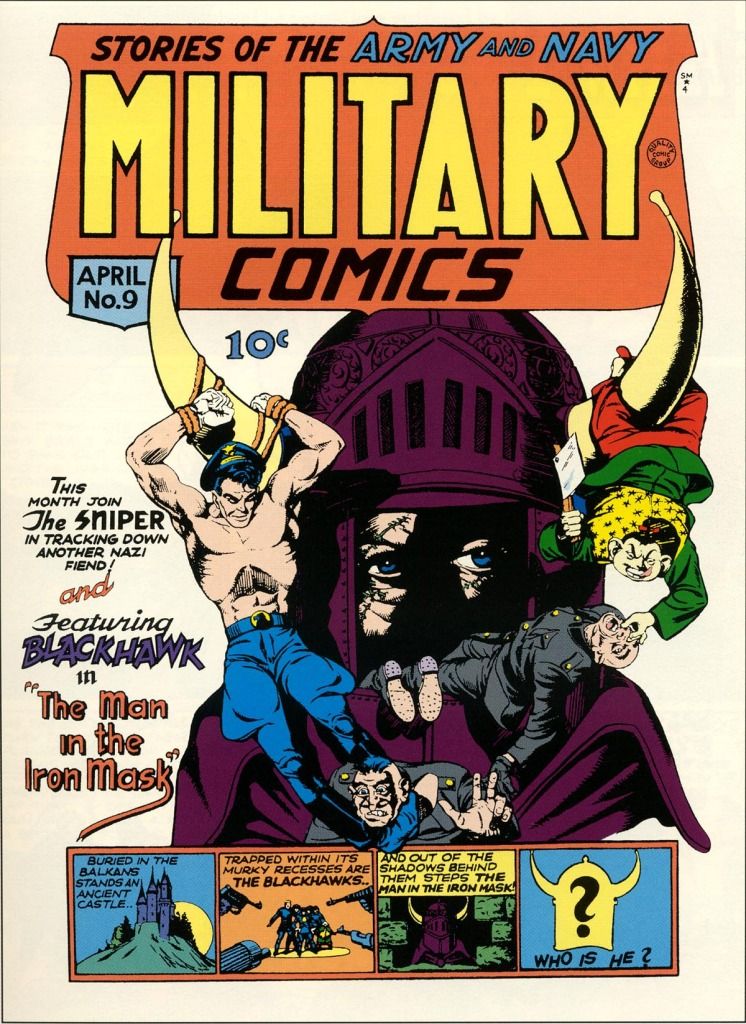 Early in the Blackhawks' careers they lost a member, Andre, when he took a killing blow meant for Blackhawk and sacrificed his life to stop a Nazi plot.
That is in Military Comics #3
, here we have number #9 and the loss of Andre is still felt by his team.
Enjoy part two of "The Man in the Iron Mask!"
01 //02 //03 //04 //05 //06 //07 //08//09 //10 //11