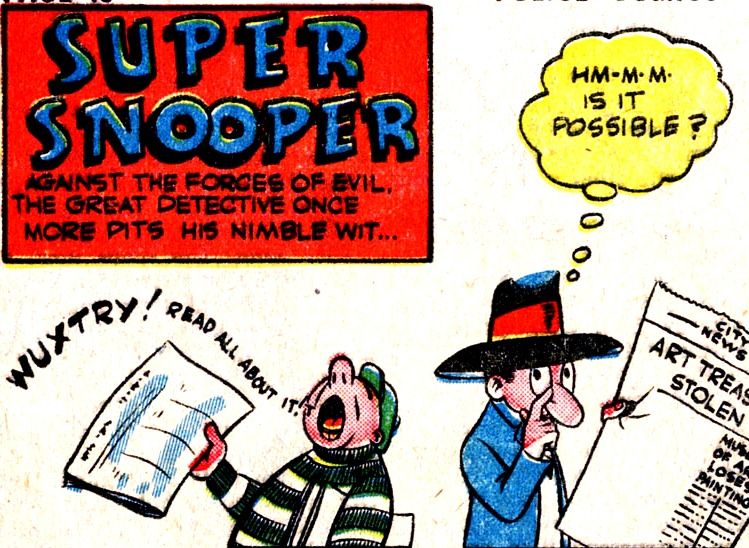 What do you do when you just can't stay out of people business, but aren't really all that skilled about your snooping? Clearly you become a comedic detective. The pay is not so good, but you get top billing even if it isn't deserved!
This is Super Snooper, a regular from
Police Comics
.
Police Comics #1
Super Snooper final appearance was
Police Comics
#23. From issue #1 to his end, Snooper stayed under the pen of Gil Fox.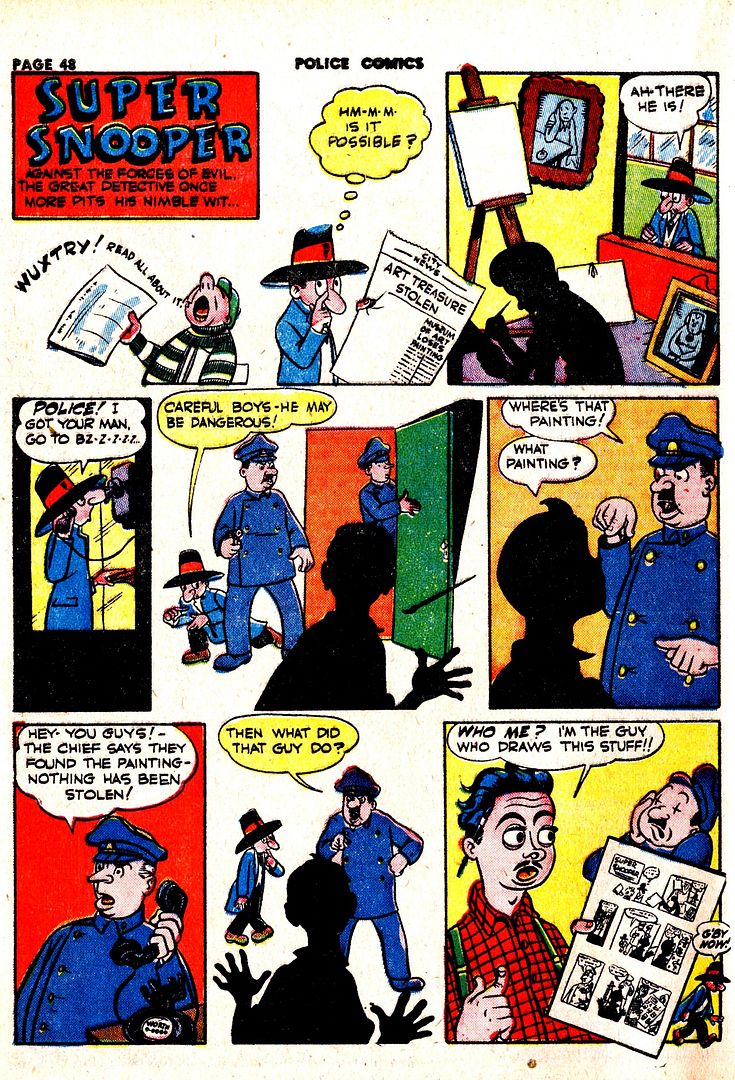 Police Comics #9 (left) Police Comics #23 (right)