Gene Tunney was an undefeated man. During his successful boxing career, he was the regaining World Heavyweight Campaign from
1926-1928. He was know for his strategy.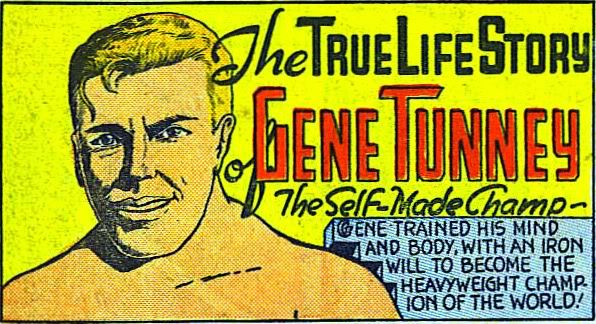 There an identically titled story in Fight Comics #6, but the art and script of 19 are completely different. It is listed second as the art is less than fantastic.
38
//
39
//
40
//
41
(I brightened the panel to the left, but I was not able to nicely clean these scans. They are
exactly
from yo will see in the cbr file.)